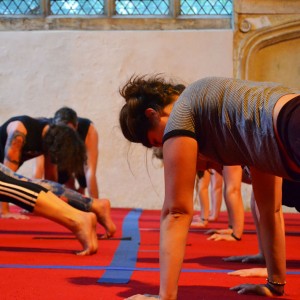 Learn tumbling and gymnastic movements, building your strength and control. This is done without a partner, working on the floor. The students will also have the opportunity to work on the air track and trampoline to improve their coordination and spatial awareness and to enable them to work on progressing through the acrobatic techniques in a safe controlled way.
This course
includes our Acro Conditioning class
as a warm up beforehand: an intense one-hour fitness class with a difference: using circus disciplines and equipment to increase stamina and strength.
Open to all abilities, including complete beginners. Our experienced tutors can work to the level of all those in the group.
Adult class | 12 years + with parental consent | 6 week course
Wednesdays
18, 25 April and 2, 9, 16, 23 May |
6pm - 8pm
Adult Full Price: £85
Students: £68
Drop in price £13 per session (subject to availability)