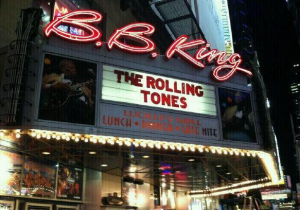 THE ROLLING STONES CREATED LIVE ON STAGE IN SOUND & VISION
Stop. Don't go anywhere else. You have found what you are looking for.  
The greatest Rolling Stones tribute in the world. Satisfaction is guaranteed.  
The Rolling Tones deliver a breath taking spectacle of high energy rock and roll.
With a dash of authentic sound, a pinch of flamboyance, a spoonful of attitude, a little mascara and a lot of lights.  
The Rolling Tones will take you back to The Stones in their heyday with an evening of legendary songs played with passion.
19th Nervous Breakdown * All over now *Angie* Brown Sugar * Get off of my Cloud * Gimme Shelter * Honky Tonk Woman * It's only rock and roll * Jumpin' Jack Flash * Last time * Let's spend the night together * Like a Rolling Stone * Little Red Rooster * Midnight Rambler * Not Fade Away * Oh Carol * Paint it black * Route 66 * Satisfaction * Start me up * Street Fighting Man * Sympathy for the devil * Tumblin' dice * Under my thumb * Wild Horses * You can't always get what you want and more.
JUST NOT TO BE MISSED : THE HITS AND CLASSIC TRACKS WILL JUST KEEP ON COMING.
www.therollingtones.co.uk
The Rolling Tones 'Satisfaction' live: 
https://youtu.be/9k-PvU0ZJ2w
This show is Reserved Seating & Standing. 
All enquiries / disabled bookings directly through OEP Live! Please call the Box Office on 01256 416384 / 07795 387108.
You can find all our shows on Facebook: 
www.facebook.com/oeplive
. Please do take a look and Like our page.
Saturday, 28th January 2023
Show:
 7.30PM  Doors: 6.45PM 
Tickets:
 Reserved Seating £25.85 & Standing Tickets £22.00 (inc booking fee)