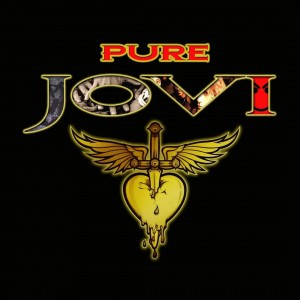 ROCK NATION NIGHT - THE 
GUNS N' ROSES EXPERIENCE & PURE JOVI  - all live on stage on the same night.
THE GUNS N' ROSES EXPERIENCE
  are a true professional International touring act and bring 80's Guns to life with a full on High octane show as witnessed by 100's of thousands back in the day of the classic Line up. 
THE GUNS 'N ROSES EXPERIENCE
 have the only singer able to deliver the exact same unique vocal style and stage show synonymous with classic Axl Rose and the only Axl impersonator in the world playing piano just like the iconic vocalist.  
We have the only tribute band guitarist officially supported by Marshall Amps, just like the legend Slash himself.  
With a true Guns N' Roses sound and stage show,
 THE GUNS N' ROSES EXPERIENCE
   meticulously recreate every visual detail and every musical note to capture that reckless spirit of the original Guns N' Roses legendary high octane live performances.  
THE GUNS N' ROSES EXPERIENCE
  perform a bone crushing 2 hour set with all the essentials covered including Welcome To the Jungle * Sweet Child o' Mine * Knocking on Heaven's Door * Rocket Queen * Live and Let Die and so much more.  
THE GUNS N' ROSES EXPERIENCE
  'September Rain' - 
https://youtu.be/H0vIxQUJOJU
As close as it gets - NOBODY DOES IT BETTER
www.gnre.co.uk
PURE JOVI recreate BON JOVI in sound and vision. All the songs are there.  
PURE JOVI play only a handful of shows each year when their individual schedules allow.  
All musicians are of the highest pedigree and of theatre level.
Gary Williams is the former frontman of Bon Giovi and nhttps://youtu.be/C9gSOz9vsRkow only plays select gigs. The best in the business.
Jon Caulton is the bass player for Pure Queen and Radio Gaga.
Tristan Snowdon-Poole is the drummer for The Guns N Roses Experience, top drawer and the best drummer on the tribute circuit. James Roberts is the guitarist for Limehouse Lizzy.
All musicians do this for the love of Jovi. This band are top.

Pure Jovi 'You Give love a band Name'  https://youtu.be/C9gSOz9vsRk
 
This is just not to be missed.
This show is for a Standing audience.
All enquiries / disabled bookings directly through OEP Live! Please call the Box Office on 01256 416384 / 07795 387108.
You can find all our shows on Facebook: 
www.facebook.com/oeplive
. Please do take a look and Like our page.
Friday, 14th April 2023
Show:
 8.00PM  Doors: 7.00PM 
Tickets:
 Standing Tickets £28.05 (inc booking fee)