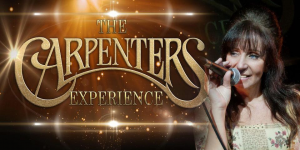 The Carpenters' holiday music has become synonymous with the yuletide season through the decades for millions of listeners of all generations who have cherished The Carpenters legacy.  
The Carpenters  were of course an American vocal and instrumental duo consisting of siblings Karen (1950–1983) and Richard Carpenter (born 1946). They produced a distinct soft musical style, combining Karen's contralto vocals with Richard's harmonizing, arranging and composition skills. During their 14-year career, the Carpenters recorded ten albums, along with numerous singles and several television specials.  
They first performed together as a duo in 1965 and formed the jazz-oriented Richard Carpenter Trio . Signing as Carpenters to A&M Records in 1969, they achieved major success the following year with the hit singles "(They Long to Be) Close to You" and "We've Only Just Begun". Subsequently, the duo's brand of melodic pop produced a record-breaking run of hit recordings on the American Top 40 and Adult Contemporary charts, and they became leading sellers in the soft rock, easy listening and adult contemporary music genres. With sale of more  than 90 million records worldwide, making them one of the best-selling music artists of all time and they are there in this amazing recreation show performed by The Carpenters Experience.
The hits will just keep on coming ……….*They Long to Be Close to You * For All We Know * Goodbye to Love * I Need To Be In Love * I Won't Last A Day Without You * Jambalaya (On The Bayou) * Merry Christmas Darling * Only Yesterday * Rainy Days And Mondays * Solitaire * Superstar * Sweet Sweet Smile * Top Of The World * We've Only Just Begun * Yesterday Once More  and many more!  
Sadly, their career together ended in 1983 when Karen died from heart failure brought on by complications of anorexia. Extensive news coverage surrounding these circumstances increased public awareness of eating disorders. Though the Carpenters were criticized for their clean-cut and wholesome conservative image in the 1970s, their music has since been re-evaluated, attracting critical acclaim and continued commercial success.  
Their music lives on and this special evening show should not be missed.
Click here to Experience the Carpenters Experience: 
https://youtu.be/RHrAaEwpJkY
This show is Reserved Seating.
All enquiries / disabled bookings directly through OEP Live! Please call the Box Office on 01256 416384 / 07795 387108.
You can find all our shows on Facebook: 
www.facebook.com/oeplive
. Please do take a look and Like our page.
Saturday, 30th September 2023
Show:
 7.30PM  Doors: 6.45PM (Approx finish: 10.00PM)
Tickets:
 Reserved Seating £25.85 (inc booking fee)