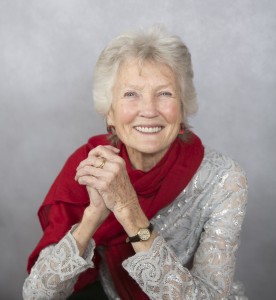 THIS SHOW IS NOT SOLD OUT. TICKETS WILL BE AVAILABLE TO PURCHASE ON THE DOOR TONIGHT.

Peggy Seeger and Family
'The First Time Ever' UK Concert Tour
"Each first time ever is the last time that that first time ever will happen. The first time I die will be the last time I live. I was born joyful. This is the first and last time I will write my life." Peggy Seeger, from 'The First Time Ever: A Memoir
To coincide with the publication of her memoir (Faber & Faber, Oct 5th) and accompanying CD, singer songwriter and feminist icon Peggy Seeger will take to the road this autumn for a 20-date UK concert and literary festival tour. At 82 she is the undisputed queen of folk and political song with a charisma that shines as brightly as ever.
Concerts will feature Peggy and family members performing her and Ewan MacColl's most treasured songs from a career spanning over 60 years interspersed with readings from her memoir and plenty of whip-smart banter.
Peggy has always had the ability to take an audience from laughter to tears and back again in the space of a few songs. Her memoir achieves the same in just a few paragraphs. Put the two together and it's guaranteed to be a memorable night.
"Peggy may be folk royalty, but there's nothing either reverent or nostalgic about this joyous and intimate performance"
The Guardian
"A memorable warm and charming evening of great music, family humour and grace." Irish World
"Glorious" The Times
"Truly joyous" Morning Star
"A magical evening" Newcastle Chronicle
"An effortlessly intimate affair" The Scotsman
All wheelchair users please book directly with the Box Office.
You can find all our shows on Facebook: www.facebook.com/oeplive. Please do take a look and Like our page.
Thursday, 26th October 2017
Show:
7.30
PM Doors: 6:45 PM
Tickets:
£20.00
(inc booking fees)