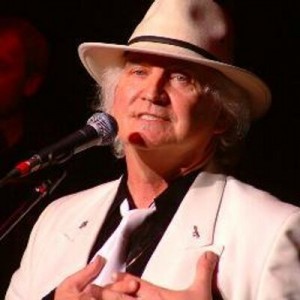 Don't miss the opportunity to see these x4 legendary 60s Acts. The Legendary 60s Show
will be performing at the United Reformed Church in Bishop's Stortford and will be featuring original rock legends Wayne Fontana of The Mindbenders (Groovy Kind Of Love), Dave Berry (The Crying Game), Steve Ellis lead singer of Love Affair (Everlasting Love) and Vanity Fare (Early In The Morning)
WAYNE FONTANA
Whether you were a 60s child or a newcomer to this phenomenal decade of music, you can't help but take a shine to this legend of the 60s. Wayne Fontana has been entertaining the masses since 1962 and he doesn't look like stopping. He possesses one of the most perfect sets of vocal chords and employs them to perfection. Along with his unparalleled sense of humour, you can't help leaving one of his shows wondering if you'd just paid for a night of musical nostalgia or to belly laugh at a natural stand-up comic, with a voice to die for.
VANITY FARE
Vanity Fare (due to the similarity of the novel and magazine title often misspelled Vanity Fair) were formed in 1966, best remembered for its million-selling song, "Hitchin' a Ride", which became a worldwide hit in 1970. Vanity Fare achieved a UK hit single with their first release, a cover of "I Live For The Sun" in the summer of 1968. Following two more singles, "Summer Morning" and "Highway Of Dreams," They released their biggest UK hit "Early in the Morning". Written by Mike Leander and Eddie Seago, it reached number 8 in that country in August 1969 and number 12 in the US in early 1970. It sold over one million copies, and was awarded a gold disc. For their next release "Hitchin' a Ride", they added keyboardist Barry Landemen from Woodbridge, Suffolk, gave them a second million-selling hit both sides of the Atlantic. Two more singles followed before the end of 1970; Mike Leander and Eddie Seago's "Come Tomorrow" and Roger Cook and Roger Greenaway's "Carolina's Coming Home". They Will be performing many of the hits tonight.
Click here VANITY FARE
https://youtu.be/gmWI3DlaCnI
'HITCHING A RIDE '
STEVE ELLIS
Original lead singer STEVE ELLIS' biggest success was with the band, Love Affair. They and he are most well known for the songs "Everlasting Love", "A Day Without Love", "Rainbow Valley" and "Bringing On Back the Good Times".
Clice here STEVE ELLIS LOVER AFFAIR
https://youtu.be/_qgSyz58s7g
'RAINBOW VALLEY '
DAVE BERRY
DAVE BERRY had an unusual ambition for a pop performer trying to make a name for himself - to appear on television completely hidden by a prop. In his own words, to "not appear, to stay behind something and not come out". He often hid behind the
upturned collar
of his leather jacket, or wrapped himself around, and effectively behind, the
microphone
lead. His best-remembered hits are "
Memphis, Tennessee
", "
The Crying Game
" (1964) and his 1965
hit
"
Little Things
"
This Strange Effect
" (1965), written by Ray Davies, became a
Number One hit
for him in the Netherlands and Belgium, countries where he still enjoys celebrity status, having received an award from
Radio Veronica
, Netherlands, for their best-selling pop single of all time.
Click here DAVE BERRY & THE CRUISERS
https://youtu.be/NqpDQgGj0gk
'LITTLE THINGS '
This show is Unreserved Seating. For disabled enquiries, please call OEP Live! on 01256 416384.

There is no bar at this venue - light refreshments will be available. The Water Lane Bar (pub) is a very short distance from the church.

You can find all our shows on Facebook: www.facebook.com/oeplive. Please do take a look and Like our page.
Saturday, 28th April 2018
Show:
7.30
PM Doors: 6:45 PM
Tickets:
£28.50
(inc booking fees)