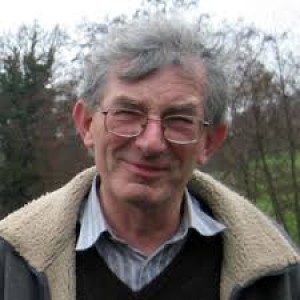 Stephen Walsh (music critic and musicologist), accompanied by Maria Levandovskaya (piano) and Sophie Pullen (soprano)
In the centenary of Debussy's death, Stephen Walsh's compelling new biography "Debussy: A Painter in Sound," digs deep into Debussy's musical advances – "the pentatonic scales, the unresolved chords, the eccentric pedalling – to show that the result was a set of "colours" that had not been heard, or seen, before in French music" (
The Guardian
).  During this lecture, Stephen will explore these colours in Debussy's vocal music in the seductive
Pelleas et Melisande
and his intoxicating French Art Song –
mélodie
- highlighting the complex vocal demands that singing
en français
requires.  
Professor Walsh was educated at Kingston Grammar School, St Paul's School and Gonville and Caius College, Cambridge. From 1963, he worked as a music journalist in London, at first freelance, writing for
The Times
,
Daily Telegraph
, and
Financial Times
, then from 1966 as deputy music critic of
The Observer
. He has broadcast regularly on musical topics for the BBC; a major feature of BBC Radio 3 programming in 1995 was his six two-hour broadcasts 'Conversations with Craft', in which he talked to Stravinsky's close associate, Robert Craft. Professor Walsh joined Cardiff University as a Senior Lecturer in Music in 1976, and now holds a personal chair in the School. He still contributes music criticism to
The Independent
and has since published a series of books and long papers on Bartok, Stravinsky, Kurtág and Panufnik, among others. The first volume of his major biography of Stravinsky —
Stravinsky: A Creative Spring
(Knopf, 1999)
— won the Royal Philharmonic Society Prize for the best music book published in the UK in the year 2000. Volume Two —
Stravinsky: The Second Exile
(also Knopf) — was published in 2006.
Tuesday 6th November, 10:30 – 12:30
Tickets
£30