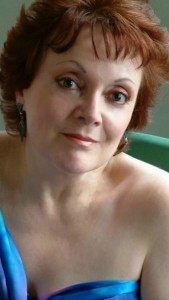 Now in its sixth year,
The Opera Prelude Singers' Prize
offers one of our young singers the unique chance of private masterclasses with Della Jones, one of Great Britain's leading mezzo-sopranos. 
We are most grateful to her for the generosity she continues to show Opera Prelude's young singers and also for the generosity of our Friends Programme subscribers who have made this prize possible. Join us for the finals of our Singers' Prize and await Della's choice of winner which will be announced after the event!  Past winners include Ricardo Panela (baritone), Callie Gaston (soprano), Becca Marriott (soprano), Sophie Pullen (soprano), and Rosie Clifford (mezzo) who have all benefited immensely from private lessons with Della. 
Comments from Past Winners 
Winning the Opera Prelude Song Prize allowed me to have a few coaching sessions with the extraordinary Della Jones. She's an incredible mentor with a relentless attention to detail. Having the opportunity to coach my Bel Canto repertoire with someone who understands this style like very few people do, was a fantastic opportunity!
Ricardo Panela (2014)
I am absolutely thrilled to be awarded the Opera Prelude Song Prize, and to have a chance to work further with Della Jones. The Masterclass with her last month was extremely informative and I came away longing to get more of her input on my other arias - and now that's feasible! Thank you very much for making this opportunity possible.
Callie Gaston (2015)
Working with Della Jones has been truly eye-opening.  Not only has Della helped and guided me through perfecting a wide range of repertoire, she has been a lively inspiration and given constant encouragement.  A large part of the battle for any young singer at the start of their career is the feeling of loneliness and the loss of confidence.  Della has helped boost my belief in myself and been a friend as much as a teacher.  Working with and getting to know her has really changed me as a singer, and it is something I would never have had the opportunity to do without the support, funding and networking opportunities provided by Opera Prelude.
Becca Marriott (2016)
The classes I have had with Della as a result of the Opera Prelude Song Prize have been incredibly rewarding and enjoyable.  Della's energy, vivacity and positivity are contagious and I have loved working with her! Every single aria and song I have brought to her has been transformed with practical insights; Della has the knowledge to arm you with the skills needed to improve your singing and the patience to let you figure out how to use them! She has been so generous with her time and her gifts and is an inspiring coach to work with - I can't thank Opera Prelude enough for introducing me to a coach I plan to learn a lot more from!
Sophie Pullen (2017)
I really don't think that I can say thank you enough for Della's help, support and invaluable expertise in our coachings. I really feel that I learned so much from working together, and came away with a new appreciation of the arias we studied themselves, as well as so many helpful approaches to apply to them! She is hugely generous with her time and endlessly supportive - a rare and wonderful thing to find. The ability to work with Della was a real gift, and I am hugely grateful to both her and Opera Prelude for the opportunity - thank you again! 
Rosemary Clifford (2018)
If you would like to contribute to the continuation of this Prize, do please get in touch.
Tuesday 19th February, ​10:30 – 12:30
Tickets
£30