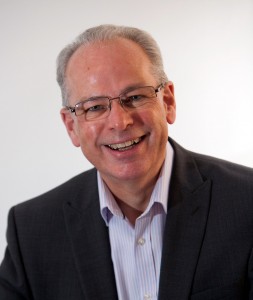 Nigel Bates with Mimi Soulton, soprano and Maria Levandovskaya, piano 
Nigel Bates was Principal Percussionist of the Royal Opera House Orchestra, Covent Garden. In this morning's talk, he takes a look at the history, architecture and life backstage at London's Royal Opera House Covent Garden and the tribulations and triumphs of working with the Royal Opera and the Royal Ballet companies. Simply putting on the performances is not enough - there has to be encouragement for the audience to spend quite large amounts of money to attend a performance.  He will discuss the way artistic inspirations, the people involved and the unique building all function together to create world-class opera and ballet in a unique environment. Nigel's talk will be interspersed by live performances from our young artists.   
NIGEL BATES started his musical career in the Band of the Scots Guards, leaving the army to join the Orchestra of Saddlers Wells Royal Ballet, and to hold an appointment as a Professor at London's Guildhall School of Music & Drama. 
Nigel was appointed Section Principal Percussion of the Royal Opera House Orchestra, Covent Garden in 1993, where he very much enjoyed meeting the many percussive challenges he encountered in the world of first-class opera and ballet. In addition to his main orchestral duties at Covent Garden, Nigel was involved in projects for the ROH Education Department, the Linbury Theatre and ROH2 productions such as William Tuckett's
The Soldier's Tale
.  
As a speaker, he has given many lectures, presentations and masterclasses at the Royal Opera House, the Royal Academy of Music and Guildhall School of Music in London, the Conservatorium of Music in Sydney, the Victoria College of the Arts in Melbourne, the international percussion convention in Texas and many arts societies and interest groups. He has also frequently taken part in BBC radio and television broadcasts and has written several articles for professional journals and ROH publications.
Tuesday 9th April, 10:30 – 12:30
Tickets
£30