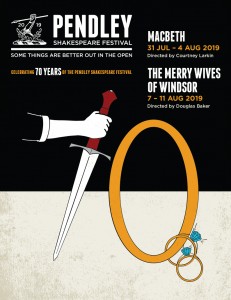 5 performances
7th -11th Aug  
"Wives may be merry, and yet honest too."
An ill-advised attempt to seduce two married women leaves Falstaff in a heap of trouble. What follows is mischief, confusion, and ridiculous practical jokes. One of the most frenetic and saucy of Shakespeare's comedies: the tale of Falstaff's self-inflicted muddle is never one to miss.
Tickets 
Adult £26, £24, £20, £18
Concession (U12, 65+) £23. £21, £18, £16
Family £76, £74, £60, £58
A £1.50 booking fee will be added to each order.​