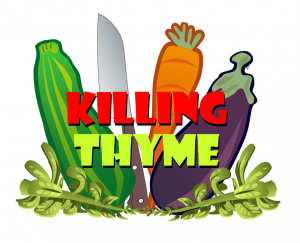 Friday 27th October to Saturday 28th October 2023Tickets
 £9.00 (Table Seating) / £8.00 (Raised Seating)
Plus theatre development fee
Performed by The Bethel Players, a fundraising evening for the Lowestoft Players.
Killingworth annual Village Fete & Vegetable Show is being held in the grounds of Rothersfield Hall. The prestigious top price in the vegetable tent is always fiercely contended and with the added cash price this year, competition is intense. There are squabbles over spinach, arguments over the artichokes and tantrums over  the turnips. But is anyone within the green fingered elite capable of being a cold-blooded murder.

Can you pit your wits against Inspector Moody & his sidekick Sullen and dig down & weed out the offender before they do? A prize for the winner who can outwit our detective.
Please contact the box office for wheelchair & companion seats.