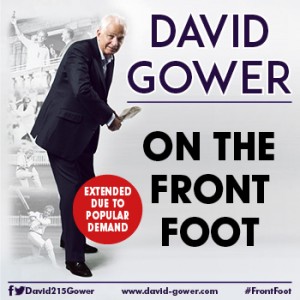 Following a sell-out Spring tour, David Gower is back out on the road Autumn 2019!  The former England cricket Captain is taking off (not in a Tiger Moth) on a UK theatre tour. Often described as one of the most stylish left-handed batsmen of all time, Gower played 117 Test matches and 114 One Day Internationals (ODIs) scoring 8,231 and 3,170 runs respectively.
He is England's 6th highest-capped test player and 4th highest test run scorer of all time.  Now a broadcaster and journalist, David presents and commentates on Sky's cricket coverage.
The blond-haired 80s bombshell is coming to shed light on his glory years as England's poster boy, captaining his national team to victory in the Ashes, and who could forget that Tiger Moth over Queensland mid-Test match?
Sunday 3rd November 2019 - 19:30
Tickets
£23.50