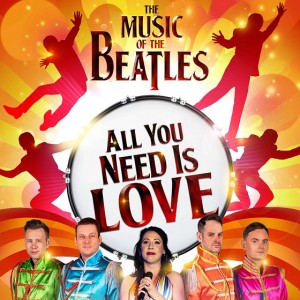 Back for 2021 by popular demand. Get your ticket to ride and let the
cast of Viva Blackpool
take you on a Magical mystery tour through the ages of one of the world's most iconic bands!
'All You Need Is Love' is a 
nostalgic trip down memory lane
as we get inside the real story of Beatle Mania.
Celebrating the life and careers of John, Paul, Ringo and George,
Viva takes you on an incredible journey
as they tell the story of how four ambitious Liverpool lads rose from their humble backgrounds to the dizzy heights of stardom!
Featuring music such as
'Twist & Shout', 'She Loves You', 'Hard Days Night', 'Lady Madonna' and many more,
let our talented Viva cast of amazing vocalists, dazzling dancers and aerialist bring the sounds and memories of the sixties and seventies alive!
WATCH THE PROMO VIDEO
Friday 13th & 27th August 2021 - 19:30
Tickets
 £21.50