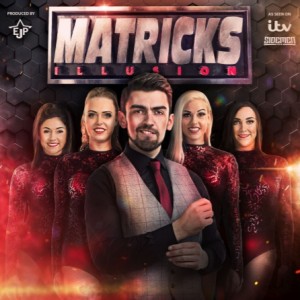 Matricks has a unique and innovative style, using a fleet of ground breaking illusions. This unique act has performed at a variety of high profile events and venues, with credits with Bradley Walsh and ITV's Keep It In The Family. 
Matricks has not only baffled the nation but even the likes of celebrity judge, Simon Cowell. Master Illusionist Alexander captures the imagination of every audience and commands a special stage presence like no other, using choreographed precision throughout the production.
Alexander Jesson is a world class illusionist and a born showman who has been astonishing audiences with grand illusion shows internationally and all over the country. In 2004, Alexander and his sister began to create the show "Matricks" and have come a long way since, as seen on ITV's 'Keep It In The Family' with Bradley Walsh, Alex & Emily perplexed millions with their original set pieces. As well as bewildering audiences, Matricks combines elements of danger, comedy and charm.
Official website:
www.matricksillusion.com
Sunday 2nd October 2022 - 19:30
Tickets
 £21.50