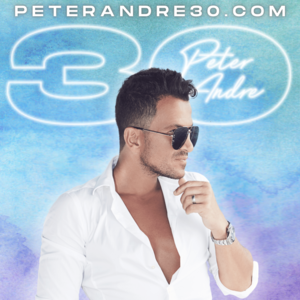 Peter and his management team, The Can Group, have joined forces with Renovi Studios to create a series of real-life and digital events to celebrate Peter Andre's 30 years in show business.
We are kicking off with a series of events across the country which will offer one-of-a-kind experiences, including meet and greets, music, competitions, memorabilia and plenty more to reminisce about the past 30 years.
Don't miss out on getting tickets to one of Peter's shows. Every ticket holder will receive a free NFT.
We are also holding a 'Mysterious Girl' competition as part of the PeterAndre30 celebration in which winners can win 5 exclusive 1-to-1 video calls with Peter Andre himself.
Come and share Peter Andre's amazing journey and purchase your ticket today.
Saturday 18th March 2023 - 20:30
Meet and Greet: From 5:00pm
Tickets
Meet and Greet - CURRENTLY SOLD OUT.
Gold | £56.50
Silver | £51.50
Bronze | £46.50
Standard | £41.50
*No Meet & Greet is included in the above prices (£56.50-£41.50)*
Guide 
Gold = Best Seats
Silver = Next Best Seats
Bronze = Front Circle
Standard = Standard Seats
*If you have booked a Box, separate Meet and Greet tickets priced at £50.00 each can be purchased by calling the Box Offce directly on 01485 532252.
*Meet and Greet ticket's can not be brought separately - only in the case of booking a Box - (see above).