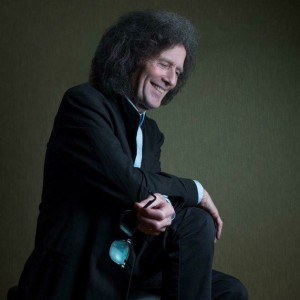 He was the superstar who topped the UK and US single charts in the 70s with songs of endearing tunefulness, unabashed sentiment and existentialist musings. Today, Irish singer-songwriter Gilbert O'Sullivan continues to be regarded with tremendous affection and his songs remain well-loved around the world.
His first single on the MAM label,
Nothing Rhymed
, became a UK Top Ten hit in 1970.
More hit singles and a debut album "Himself" followed. But it was 1972's
Alone Again (Naturally)
that sealed his fame, topping the USA charts for six weeks and garnering three Grammy nominations. Soon after, he got his first three British number one hits with
Clair, Get Down
and LP "Back to Front". Gilbert was named "Songwriter of the Year" at the 18th Ivor Novello Awards, clocked another UK Top 10 hit with
Why Oh Why Oh Why
and in 1974 won a third Ivor Novello award.
A few years later, Gilbert teamed up with Gus Dudgon (Elton John, Chris Rea) as a producer for his next album. The critically acclaimed "Off Centre" released by CBS in 1990 produced the international hit
What's In A Kiss
.
The 2000s saw Gilbert enjoy a career revival with "The Berry Vest of Gilbert O'Sullivan" returning him to the UK Top 20 in 2004, "Gilbertville" (2011) enjoying success in the UK and Japan where in 1994 he had a number 1 with the song
Tomorrow, Today
, and well-received performances at the 2008 Glastonbury Festival and London's Royal Albert Hall in 2009.
In 2012 his compilation entered the UK album charts at Number 12 "Gilbert O'Sullivan: The Very Best Of – A Singer & His Songs" (2012) and following this '
Ooh Wakka Doo
' became the theme song for National Lottery adverts across the UK. Cover versions of his songs continue to be released, in particular '
Alone Again, (Naturally)
', with the latest being Neil Diamond and Diana Krall featuring Michael Buble.
Gilbert's last formidable self-titled album was produced by Ethan Johns and was released in August 2018 and reached Top 20 in the UK Charts, receiving critical-acclaim worldwide. 
2022, and Gilbert has released his 20th studio album "Driven", produced by Andy Wright. The album has received the best reviews in over 50 years, the album also entered The UK Album Chart at No. 26.
Friday 22nd September 2023 - 19:30
Tickets
£41.00