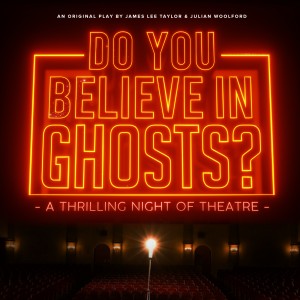 Do you believe in ghosts?
Theatres are alive. They all have stories to tell when the lights go out. And they all have a theatre ghost.
This is not the show you will be expecting, this is a brand-new concept: a haunting night at the theatre; an original play unlike anything you have seen, or experienced, before; a new way of ghost storytelling!
Settle in for a thrilling night of tales, mystery, murder – and ghosts – as our 'paranormal experts' tell the most fascinating ghost stories. But, nothing is what it seems, as time will tell throughout the evening. . .
Something seems off. Follow the clues and brace yourself for a haunting night of theatre.
Are you brave enough?
Dare you!
Recommended Age - 12+WATCH VIDEO HERESunday 29th October 2023 - 19:30
Tickets
£30.00