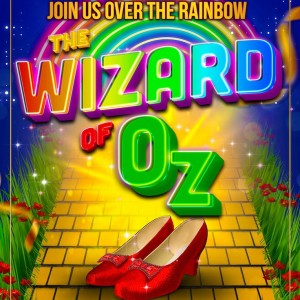 Family Pantomime - Follow us down the Yellow Brick Road with The Wizard of Oz where you will fly over the rainbow and into our magical Pantomime!
Embark on this adventure with Dorothy as she travels through Munchkin Land to the Emerald City with her new friends Scarecrow, Tin Man and Lion to meet the Wonderful Wizard of Oz.
Based on the original story by L. Frank Baum, this pantomime promises to bring laughter, great music, glittering sets and costumes and a whole host of Panto treats. Don't forget to watch out for the Wicked Witch of the West on the way though! And remember, the harder you boo, the more WICKED she becomes!
There's no place like the theatre for this fun, family treat! Click your heels together and book now!
Promo Video:
https://www.youtube.com/watch?v=Jea9WoGfnsw
Sunday 27th October 2024 - 14:30 & 18:00Tickets 
Standard £19.00
Children under 16 £17.00
Family of 3 £49.00
Family of 4 £64.00