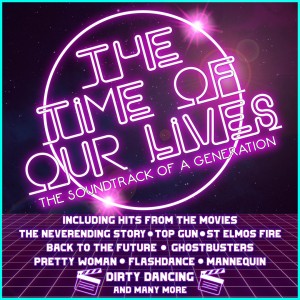 LOSE YOUR BLUES AND CUT FOOTLOOSE AS WE HAVE THE TIME OF OUR LIVES!
Featuring
'Don't You Forget About Me', 'St. Elmo's Fire', 'Footloose' 'Danger Zone'
and many more, 'The Time of Our Lives' takes you straight back! Join the Rock for Heroes gang as we re-live the sounds of the movies of a generation! Were you a 'Goonie'? Did you wish the story would never end? Or did you feel the need for speed? Travel back in time and dance the night away to all the beloved hits from the 80's classics! 
You can even come dressed as your favourite movie character and strap in for a blast back to the past!
Don't put baby in a corner! Join this much-loved cast as we have 'The Time of our Lives!' 
WATCH VIDEO HERE! 
Saturday 29th June 2024 - 19:30
Tickets
 £27.00