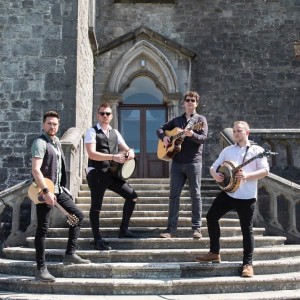 If you haven't heard of them yet, then you are in for a very pleasant surprise!
These four hugely talented school friends have taken their love of traditional Irish music and reinvigorated it, enabling them to tour the world and present it to a whole new generation. In doing so, they have successfully reintroduced Irish Folk/Ballads to a young audience whilst also winning the hearts of the mores seasoned traditional music lovers.
Their love of music from their homeland can now be witnessed in their original material, in which they highlight the strong connection between music and words that is the heartbeat of great Irish ballads. 
Add to this their youthful image and modern sound and you have the future of great Irish traditional music in one very marketable package.  
If you can spare a few moments, please use the link below to see The Kilkennys in action…you will not be disappointed…….
https://www.youtube.com/watch?v=nlf0eEz48LE
Sunday 7th April 2024​ - 19:30 
Tickets
£23.00