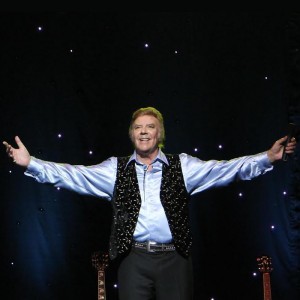 Marty Wilde is an English singer and songwriter. He was among the first generation of British pop stars to emulate American rock and roll, and is the father of pop singers Ricky Wilde, Kim Wilde and Roxanne Wilde.
A chance to see live on stage, one of the only performing Rock'n'Roll Pioneers in the world today.
Marty began his career in 1957 and was one of the first British singers to play a leading part in those early formative, and groundbreaking Rock'n'Roll years.
With his many hits and a host of wonderful songs from that era, Marty and his fabulous band the Wildcats take you back through some of the most exciting musical times this country has ever experienced.
A fantastic evening awaits as Marty and the band entertain you on this musical roller coaster, which has become one of the most acclaimed shows in the country today. 
Don't miss it!  
Friday 2nd August 2019​ - 19:30Tickets
£24.00