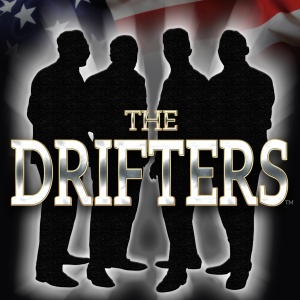 The Drifters are back on tour in the UK with an exciting new show performing all their classic hits from the last six decades.  
The legendary group have been inducted into the Rock & Roll Hall of Fame, listed among the greatest artists of all time by Rolling Stone magazine and have produced an incredible list of hits, including;
Saturday Night At The Movies, Come on Over to My Place, Up On The Roof, Under the Boardwalk, Kissin' In The Back Row
and many, many more!  
Now, in their 65th Anniversary year, The Drifters are back performing with a brand-new line up hand-picked by Tina Treadwell herself - President of the Treadwell Entertainment Group and owner of The Drifters brand.    
Tina's father started the group with Clyde McPhatter and brought in several greats thereafter such as Johnny Moore and Ben E King.  Her mother Faye was later responsible for bringing the group to the UK and overseeing hits such as
'More than a number'
and
'Sitting in the back row'
.  
Tina believes this current group is one of the best to date and is very excited about the upcoming international concert tour. 
Don't miss your chance to witness and be part of this latest chapter in the incredible story of - The Drifters. 
Saturday 9th November 2024 - 19:30
Tickets
£31.00