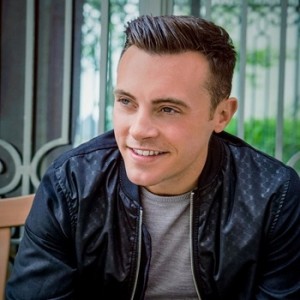 He is the hottest property on the Irish music scene, performing with his band to over 400,000 people in the past year, and now Nathan Carter is about to embark UK tour throughout England.
Nathan Carter is one of the biggest names on the Irish music scene and is fast becoming a big name all over the UK with his fine performances that include the mega-hit song 'Wagon Wheel'. Nathan and his six-man band perform a great variety of country, Irish, pop and ballads - music for everyone of all ages. Nathan is an expert accordion player so you can expect a bit of hand clapping, foot tapping hooley as well and this friendly and good-looking young man will perform a superbly entertaining show that will make you want to see him again. 
THE STORY SO FAR
Nathan Carter is a sensation! In Ireland, he outsold One Direction, Pharrell Williams and Michael Buble, and became the first country act to reach number one in the Irish charts in 2013 after Garth Brooks, six years before.
He is an exciting feature on the UK Country scene, and once again tops the Irish charts with his fifth album 'Where I Wanna Be' which features his unique blend of Celtic, country and pop! Not bad for the cherubic former head choir boy who sang for Pope John Paul ll in Rome.
Nathan's recordings include WHERE I WANNA BE (no. 1), BEAUTIFUL LIFE (no. 1), 'STAYIN' UP ALL NIGHT' which topped the Irish chart and reached the top 20 in the UK. THE WAY THAT YOU LOVE ME, TIME OF MY LIFE, THE LIVE SHOW, Audio CD & DVD. WAGON WHEEL CD, which saw him sign with Decca Records. The video single to 'Wagon Wheel', has generated more than a million hits on YouTube.
Friday 8th February & Saturday 9th February 2019 - 19:30

Tickets
£38.50