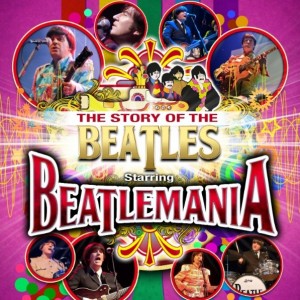 This show promises to be a non-stop Beatles party with over forty Songs from
Love Me Do
to
Let It Be
.
The story of the Beatles starring Beatlemania, is the only show to tell the story of the Beatles. Beatlemania is one of the longest running most successful BEATLES shows in the
WORLD
. With the use of authentic instruments, amps and replica costumes, this 100% live show superbly and faithfully recreate the legendary live performance of the "FAB FOUR", capturing the sights and sounds of the greatest band in rock history.
Widely regarded as one of the world's leading acts and playing to sell out audiences everywhere, Beatlemania themselves have performed for many celebrities including David and Victoria Beckham, Sir Richard Branson and Madonna!
Now is the chance to experience the magic for yourself and dance the night away with the sensational sound of the swinging 60's.
Sunday 28th April 2019 - 19:30
Tickets
£24.00