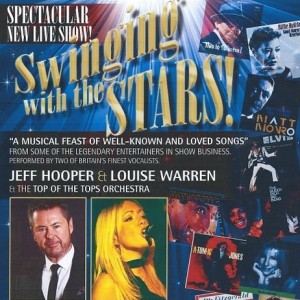 'A Musical feast of well-known and loved songs'.
From some of the legendary entertainers in show business, performed by two of Britain's finest vocalists. Jeff Hooper & Louise Warren & The Top of the Tops Orchestra.
Featuring the renowned and loved songs from those legendary singers – Shirley Bassey, Frank Sinatra, Barbra Streisand, Matt Monro, Ella Fitzgerald, Billie Holiday, Tom Jones, Elvis Presley and many more.
We guarantee you'll love every minute of this wonderful show.
Sunday 6th October 2019 - 19:30
Tickets
£26.50 / £24.00