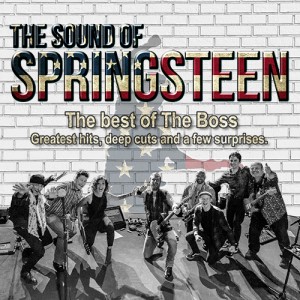 The Sound of Springsteen was formed in late 2017 from a passion for the work of 'THE BOSS'. Each member of the band was carefully chosen for their unique abilities as a performer and an undeniable love of music.
While the band remains a fairly new creation, they are already showing signs of a long and successful career, quickly gathering online momentum before even performing their first tour date.
With the knowledge and expertise of the show's producer, Garreth, and his existing music connections, the band were quick to organise themselves into a tight unit that could have been running for many years.
The band members as they are now, between them, have impressive references, listing previous UK tours, alongside recordings with big names in the music industry.
The band has made it clear that their passion for Springsteen outweighs all others and cannot wait to get out and perform for you this evening... 'THE SOUND OF SPRINGSTEEN.
Watch the promo video here
CLICK HERE
Friday 4th March 2022 - 19:30
Tickets
£26.00