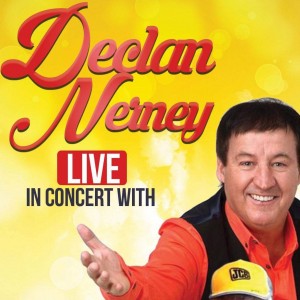 Join Ireland's top Country Entertainer Declan Nerney and his fabulous band, with special guest Seamus Moore, for a fabulous evening of Country and Irish Music with a hint of laughter for what will be a super show!
Declan Nerney has enjoyed a glittering career that spans over 4 decades at the top of the tree and in this time he has played to packed houses all over Ireland, the UK and America, and has appeared on almost every major TV show whilst picking up several awards along the way. His biggest hit songs include "Stop the World", "The 3 Way Love affair" and "Things are Changing Fast".
Special guest on the show will be the hugely popular Seamus Moore with his huge hit songs " My Little Honda 50", "The JCB song" and "The Transit Van".
This is a show you won't want to miss so grab your tickets early. 
Sunday 23rd June 2019 - 19:30
Tickets
£25.00