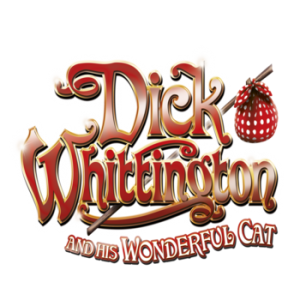 Following the huge success of Snow White, join us for a pirate, pussycat and rat-packed panto party in Laaannndaaaaan Town.
Dick Whittington's heading to town to seek his fortune – he's heard the streets are paved with gold. But when he gets there, it's hard to see the gold beneath the grime and King Rat is out to get him!
And that's just the start of his adventures. With his trusty cat in tow and pirate ships on the horizon, Dick's going to need a little help from you if he's going to win the day.
Book now for this fabulous festive treat - it'll be a Whitting-tonne of fun!
From Saturday 30th November 2019 to Wednesday 1st January 2020
Ticket Prices - Adults £18.00, Children £15.00, Concessions £15.00,
Family Ticket of 3 £48.00, Family Ticket of 4 £60.00 (Family Tickets must include at least 1 Child)
Groups of 10 or more - 1 in 10 goes free
School Performances Available - Schools £9.00 per child includes tub of vanilla ice - cream or fruit shoot at the interval. Teachers 1 in 10 goes free (any extras charged at child price) includes complimentary tea/coffe and mince pie.
Childrens' Group Price for 10 or more (Brownies, Scouts, Guides etc) - £10.00 per ticket (children and adults)
Not available on Christmas Eve and Boxing Day Performances.
Schools and Groups please email Jenny directly via the Box Office at boxoffice@princesshunstanton.co.uk for more details and to book.
All prices include booking fee.