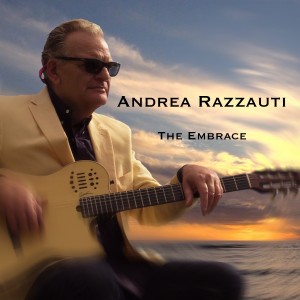 Friday, March 4th at 7:30pm
Presented by ProArts Playouse and Mana'o Radio
Guitarist, composer, and fine artist Andrea Razzauti brings his eclectic blend of Contemporary Jazz, Classical, Brazilian, and Mediterranean music to the ProArts stage!
Featuring Larry Fitzpatrick on percussion and opener Ria Razzauti
Tickets $30  
$35 VIP Seating (socially-distanced with a table)
Photo credit: Ria Razzauti

Run time: 90-110 minutes with NO INTERMISSION

For information on our Access for All initiative, brought to you by Arnold Jacobson and Jennifer Meyers please go to ProArtsMaui.com/Access-for-All/

***Please be aware that by entering the ProArts facility, all individuals, including staff, performers, volunteers and patrons voluntarily assume all risks related to possible exposure to COVID-19. Patrons are required to follow all current CDC, local and state guidelines regarding masks and social distancing between groups/parties at all times while on premises. Patrons will not be allowed  backstage or in restricted areas for any reason. There will be no meet & greet following the performance.