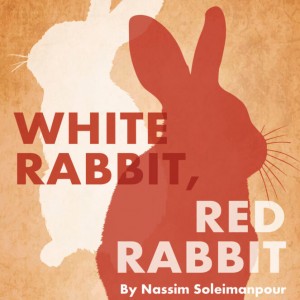 September 23rd to October 9th, 2022

Written by Nassim Soleimanpour

 "A dazzling, transcendent piece of alive-and-kicking avant-garde theater" - Entertainment Weekly

No director. No rehearsal. A different actor every night. 
 
Thursday, 9/22 PREVIEW at 7:30pm: Kiegan Otterson
Saturday, 9/24 at 7:30pm Dale Button
Sunday, 9/25 at 2pm: Francis Tau'a
Thursday, 9/29at 7:30pm: Ted Anderson
Friday, 9/30 at 7:30pm: Kathy Collins
Saturday, 10/1: 5:00pm Mark Beltzman; 7:30pm Vinnie Linares
Sunday, 10/2 at 2pm: Ally Shore
Thursday, 10/6 at 7:30pm: Brian Connolly
Friday, 10/7 at 7:30pm: Aly Cardinalli
Saturday, 10/8 at 7:30pm:  5:00pm Joanna Williams; 7:30pm Kristi Scott
Sunday, 10/9 at 2pm: Ricky Jones

Sunday, 10/9 at 4:30pm: Hoku Pavao

Tickets $25-$35
(VIP tables include best-view seats in small groups with their own side tables)
SPECIAL DISCOUNT: See the show more than once for 50% off! 

Run time: 70 minutes with NO INTERMISSION

WARNING: Contains adult content and language. Suggested 18 years of age and up. 

For information on our Access for All initiative, please go to ProArtsMaui.com/Access-for-All/
*Patrons are required to follow all current CDC, local and state guidelines while on premises.