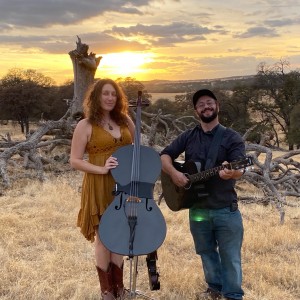 Saturday, February 11, 2023 at 7:30pm
Presented by ProArts Playhouse and Mana'o Radio
From Iceland to Italy, and all over the U.S., Dirty Cello brings a high energy and unique spin on blues, rock and Americana. Led by vivacious cross-over cellist Rebecca Roudman, Dirty Cello is cello like you've never heard before. From down home blues and rock with a wailing cello, to virtuosic stompin' Americana, Dirty Cello is a band that gets your heart thumping and your toes tapping. This will be a musical experience not to miss.
Tickets $25 
$30 VIP (seats in small groups with their own tables)
***$20 for kama'aina or kupuna
Run time: 90 minutes with NO INTERMISSION
For information on our Access for All initiative, please go to ProArtsMaui.com/Access-for-All/
*Patrons are required to follow all current CDC, local and state guidelines while on premises.