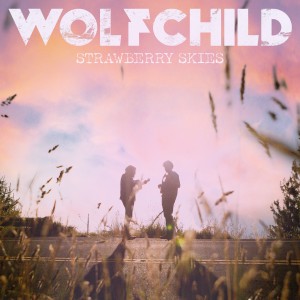 Thursday, January 26, 2023 at 7:30pm
WOLFCHILD returns to ProArts, celebrating the release of their latest single and bringing the mesmerizing singular sound of brothers Gabriel and Elion. Presented with Mana'o Radio.

Tickets $25
Run time: 2 hours

WOLFCHILD is a Seattle based Cinematic Folk Rock band with influences ranging from the immersive earthy sounds of Gregory Alan Isakov, Lord Huron, and The Paper Kites to the contemporary experimentation you might expect from Bon Iver, Fleet Foxes, or Andrew Bird. 
They have performed on stages such as The Troubadour, KEXP, Oregon Country Fair, SXSW, Folklore (UK), Java (Paris), Mississippi Studios, Georgetown Carnival Main Stage, Capitol Hill Block Party, Sessions Music Hall, and many more.  
At the core of the project is Gabriel Wolfchild and his brother Elion TruthHeart.  
Gabriel's emotive lyricism, enchanting vocals, and unique guitar work quickly won over Adam Levine, Blake Shelton, and Christina Aguilera on NBC's The Voice with his soulful rendition of Dylan's "Don't Think Twice It's Alright" and culminated in a national tour. 
Elion is a virtuoso multi-instrumentalist who effortlessly flows between drums, a variety of exotic string and woodwind accompaniment, and a rich vocal harmony that only brothers can create. 
The duo has been playing music together since their earliest years. While In many ways they have evolved to be  about as different as they can be from one another.  It is in that contrast that they find their creative spark. Together they weave cathartic storytelling with dynamic soundscapes, from dreamy shoegaze-esk weightless atmosphere, to meditative orchestral overtones, and a rhythmic cinematic sound that could be the love child of Jonsi (Sigur Ros) and Nick Drake.  
 After staying mostly silent during the pandemic, WOLFCHILD released a full-length album: "The Earth as Seen from the Moon" on 2/22/22. The album, recorded with producer Eric Lilavois at Seattle's famous London Bridge Studio elicits a wistful mood with tales of love, loss, socio-political challenges, and ancestral roots.  
They are currently putting on the finishing touches to an upcoming full length album produced by Leonardo Bella (Co-owner of the legendary Skyline Studios in NYC) that will be released in 2023 followed by an international tour.

More info at www.wolfchildmusic.com

For information on our Access for All initiative, please go to ProArtsMaui.com/Access-for-All/