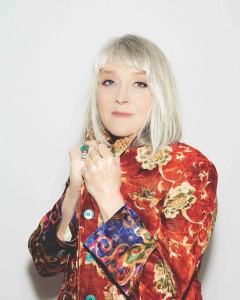 Twice Grammy-nominated singer-songwriter Kim Richey returns to Shetland this winter for an intimate solo acoustic show at The String.

Last year she released Edgeland, her first album in five years, which features writing contributions and instrumentation from Chuck Prophet and Pat McLaughlin.

The 61 year old has also written hits for high profile commercial artists including Trisha Yearwood, Mary Chapin Carpenter and Jim Lauderdale.
Having grown up in Ohio, Richey eventually moved to Nashville and thrived on the progressive side of mainstream country with a string of twang-pop albums in the late 1990s.
Prior to Edgeland, in 2013 she released the highly-rated Thorn in my Side – featuring guest appearances from Yearwood, Jason Isbell and members of My Morning Jacket and Wilco – on Yep Roc records.