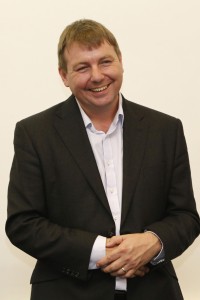 DISTINGUISHED academic Danny Dorling, who has written extensively on the subject of inequality, will be paying a visit to Shetland to deliver two talks early next month.
The Oxford University professor will be giving a public talk entitled "Brexit: do we need our sovereignty back?" at Shetland Museum & Archives on the evening of Thursday 12 March.
He will also be giving a talk at trade union Unison's local branch AGM earlier that day entitled "Boris, Bravado, Inequality and the 1%".
Dorling has published more than a book a year on average for the past decade, most recently co-authoring 'Rule Britannia: Brexit and the end of Empire' with Sally Tomlinson, and 2018's 'Inequality and the 1%'.
The evening's talk will take a deeper look into why Brexit happened, through to why the Conservatives won the December 2019 General Election.
The thought-provoking talk will shed light on the aftermath and whether contemporary Britain could become a fairer, more equal society, and whether such an objective would be easier to advance within the EU rather than outside or on the edge of it.
Dorling's visit is being arranged by local non-profit community promoter Ragged Wood in conjunction with Unison, which has kindly agreed to contribute to funding the visit.

Tickets, priced £8, are available online through The Little Box Office and advance purchase is recommended.