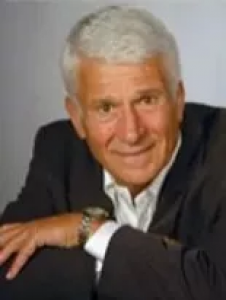 A unique opportunity to learn from a master documentary craftsman who has written and produced 46 documentaries and dramas. Author of the acclaimed biography, Rhodes, the Race for Africa, Antony's films have taken numerous top prizes. These include the prestigious US Emmy Award, the British Academy Award, the George Foster Peabody Award (twice) and the Grierson Award for the Best British Documentary.
Antony's documentaries always carry a strong message and have reached viewers across the world. The Real Olympics was seen in 83 counties and when his controversial docudrama Death of a Princess was first shown in the US, it earned one of the highest ratings in the history of PBS.   
His later films included a two-hour documentary The Qur'an, described in the London Times as "a scrupulously fair-minded, definitive, magisterial programme", and For Neda, which tells the story of Neda Agha Soltan, the young Iranian woman who was shot in the heart by a sniper while demonstrating against the rigged election in Iran.  
Thomas' final film, Secrets of the Vatican premiered in the United States in February 2014, where it received the highest overnight viewing figures for a new Frontline documentary since 2008.
Antony's endless quest to find the authentic voice of his subjects has seen him banned from making work in South Africa, facing imminent death from a rebel firing squad, and – in the case of Death of a Princess – almost destroying Britain's relationship with Saudi Arabia. Having just released his autobiography, In The Line of Fire, there has never been a better time to listen to this master storyteller discuss his incredible journey.
Sat 9th July at 15.45
Tickets £7.50 with 10% student discount available
CLICK ON What's On (Top Left) for listing of all festival events


YOU ARE VIEWING THE REPTON FESTIVAL PROGRAMME AND BOOKINGS SITE 
CLICK HERE TO RETURN TO THE FESTIVAL SITE