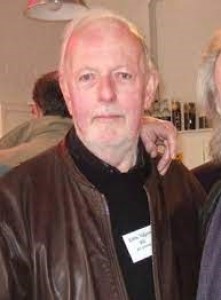 Don't miss this opportunity to gain an insight into the magical world of cinematography! 
A Cinematographer of 26 years, Robin Vidgeon has lent his unique skills to films ranging from Raiders of the Lost Ark to The World Is Not Enough.  
Robin's career has been nothing short of remarkable. He started work at Pinewood Studios in the Camera Department in 1956 and after two years he began his career as a freelance professional. Later, he applied for a place as a Clapper Boy for renowned camera man Douglas Slocombe BSC. After being accepted onto Douglas's team, Robin worked with him and his operator Chic Waterson for two years. He then went on to become the crew's 1st Assistant Cameraman. The team stayed together for 26 years, working on major films which took him around the world several times over. 
In this special talk, Cinematographer Robin Vigeon will recount his experiences of working with best-selling British author Clive Barker to bring the horror classic Hellraiser to the big screen and will reveal the highs and lows of working at the forefront of the film industry.
Sun 10th July at 15.45
Tickets £7.50 with 10% student discount available
CLICK ON What's On (Top Left) for listing of all festival events


YOU ARE VIEWING THE REPTON FESTIVAL PROGRAMME AND BOOKINGS SITE 
CLICK HERE TO RETURN TO THE FESTIVAL SITE