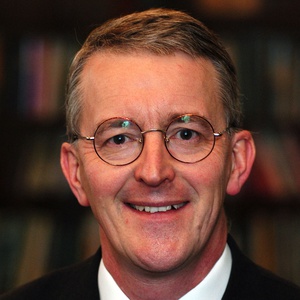 Hilary Benn is an exceptional Parliamentarian who has won the Channel 4 Politicians Politician in the past. In 2016 he was the Spectator Parliamentarian of the Year and in 2019 the Political studies Association Parliamentarian of the Year.  He served in the Cabinet for over seven years and subsequently as Shadow Foreign Secretary. He is the Member of Parliament for Leeds Central and comes from a family of deep political pedigree. 
We greatly appreciate him making the time to share insights from his years of political service on the national and international stage with the Repton Literary Festival audience.
Deborah Hadfield is well qualified to elicit those political insights that fascinate us all and in so doing we hope to learn a little about what has motivated and guided our guest in his highly successful career.
Sat 9th July at 10.30
Tickets £10.00 with 10% student discount available.
CLICK ON What's On (Top Left) for listing of all festival events

YOU ARE VIEWING THE REPTON FESTIVAL PROGRAMME AND BOOKINGS SITE 
CLICK HERE TO RETURN TO THE FESTIVAL SITE
The Repton Litfest is sponsored by LCS Containers https://www.lcscontainers.com/ 
and this event is sponsored by Accountant specialists HSKSG 
https://www.hsksg.co.uk/