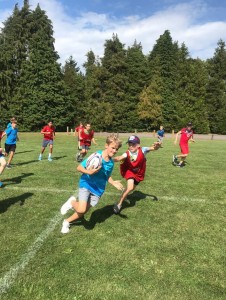 The Department will be running a Sports & Orientation Camp for all new Year 7 boys joining in September 2022.
Monday 22nd to Friday 26th August 2022, 9.30am – 3.00pm daily
.
Cost
£250 per child for a whole five day period, or £60 per day if preferred.
We are able to accept Childcare Vouchers - please contact the Finance Department for further information.
Please note bookings will close on Friday 24 June 2022.
Although attendance is not compulsory, we highly recommend it to ease your son's transition into grammar school.