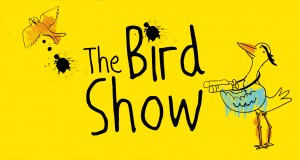 A flap-tastic fact-filled family comedy!
The Bird Show uses live music, puppetry and lots more silly bird puns in this heart-fluttering physical comedy about conservation, migration and imagination. 
We follow Henry the Heron and Sally the House Sparrow on a zany journey to become friends while facing ecological threats to their habitat. This colourful, visual show uses music, object puppetry, dance and low-fi acrobatics to gently explore the impact of humans on nature and asks the question - what can we do differently?
Written by award-winning playwright Tiffany Woodsmith, directed by international director Susana Alcantud, with designer Bronia Housman and original music by singer/songwriter Catherine Burke.
Friday 24 May 5pm
Tickets £10 (£8 children)