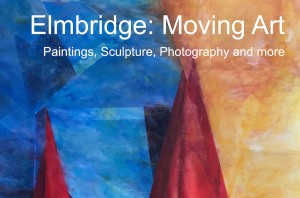 Elmbridge Moving Art
A community arts exhibition, showcasing the work of visual artists who live or work in our borough. Following the tremendous success of the 2017 exhibition, it is brought to life again by Riverhouse Barn Arts Centre, the RC sherriff Trust and Elmbridge Borough Council.
Pieces cover various genres and use a wide range of media, including oil, acrylics, watercolour, photography, mixed media and porcelain. After the showing at Riverhouse's Robert Phillips gallery, the exhibition will then travel to other locations in the borough, including the Civic Centre in Esher. 
Wednesday 7 August – Sunday 1 September 10am - 4pm FREE
10am-4pm
FREE