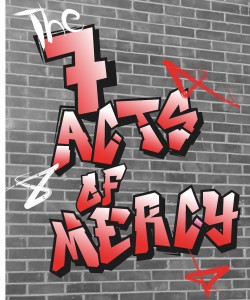 by Anders Lustgarten
In Naples 1606, Caravaggio flees Rome following a duel in which he killed a man. He paints a work born of violence, but which speaks of compassion to all humanity.
In Bootle 2016, Leon and Mickey are fighting to hold on to their home, community and dignity in the face of regeneration and austerity. Leon uses Caravaggio's painting to teach Mickey "a statement of a better world."
Anders Lustgarten interweaves the two stories together to produce a powerful, often funny, gutsy, visceral play. Mickey comes to realise, "You have to be tough to be kind. That's what i've learned from you, grandad. Tough, fearless and strong."
The play contains adult themes and language.
Wednesday 1 – Saturday 4 April, 7.45pm
Tickets
£14