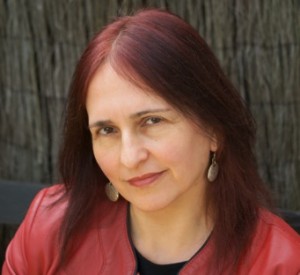 For their second gig at Riverhouse as part of the EFG London Jazz Festival, Way Out West presents 'Music of Protest'. Drawing on the tradition of music with a political content, the programme includes pieces by Charles Mingus, Mike Westbrook, The Liberation Music Orchestra, Victor Jara and Leon Rosselson in new instrumental settings.
Musicians from west London collective Way Out West plus guest Tony Kofi present 'Music of Protest'. Drawing on the tradition of music with a political content, the programme includes pieces by jazz master and activist Charles Mingus, a setting of William Blake's poetry by Mike Westbrook, material from the repertoire of The Liberation Music Orchestra, instrumental versions of songs by Victor Jara, and from the British folk tradition, Leon Rosselson's 'The World Turned Upside Down', which tells the story of The Diggers. In 1650 The Diggers (also known as The Levellers) created their first collective on St George's Hill, Walton on Thames.
During the interval we'll be streaming a short video by Way Out West member, vocalist Emily Saunders.
Tony Kofi was twice BBC Jazz Musician of the Year, and has played with David Murray, The World Saxophone Quartet, Andrew Hill, Sam Rivers and Jamaaladeen Tacuma, and recorded with Ornette Coleman. Other credits include several recordings under his own name, with Byron Wallen, and with Chris Biscoe.
Kate Williams is a pianist and composer who has led several ensembles of her own, ranging from a duo with the late Bobby Wellins to a septet featuring Gareth Lockrane and Steve Fishwick. Her most recent album is a collaboration between her band Four Plus Three (trio plus string quartet) and Georgia Mancio. 'Finding Home' won Parliamentary Jazz Award for best album in 2020.
Chris Biscoe has made many tours with Mike and Kate Westbrook, and George Russell. He was also featured with the big bands of Hermeto Pascoal and the New York Composers Orchestra. His own records include explorations of the music of Eric Dolphy and Charles Mingus, and 'Wobbly Rail Five' with tunes by Chris Biscoe and Pete Hurt.
Pete Hurt has toured and recorded with George Russell, Carla Bley, Andy Sheppard and Stan Sulzmann. Pete is an exceptional composer and arranger with two big band records to his credit: 'Lost for Words' and 'A New Start'.
Chris Biscoe saxes
Pete Hurt – saxes 
Tony Kofi - saxes
Kate Williams – piano
Dave Jones – bass; 
Gary Willcox – drums 
Thursday 19 November 7.30pmThis live gig, will now be live-streamed so you can watch in the comfort of your own home - to register please click https://riverhousebarn.co.uk/way-out-west-music-of-protest/