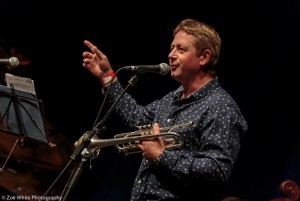 Gabriel Garrick - cornet, trumpet, sousaphone and vocals
Malcolm Earle-Smith - trombone and vocals. 
Graham Hughes - sousaphone, trombone and vocals. 
Alessandro 'Bubu' Canini - drums and vocals. 
Gabriel's New Orleans Quartet boast some of the UK's finest 'trad' musicians and bring a show of feel-good, toe-tapping swinging music harking back to the roots of Jazz from the city where it all began. 
Sunday 1 November, 12.15
Tickets £15 (Socially distanced tickets, please book in bubbles if you can sit together)
This performance will also be streamed -
click here for more details
.