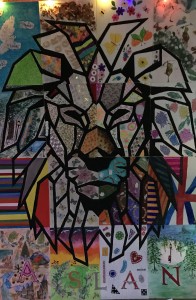 THIS IS AN OUTDOOR EVENT - PLEASE DRESS FOR THE WEATHER
​A magical outdoor interactive theatre experience for all ages at Riverhouse Barn!
Step through the wardrobe into Narnia...
And meet the characters from The Lion, the Witch, and the Wardrobe!
Hot beverage included! (plant based milks available)
Performances last 45 minutes
From 5:30pm, 6:30pm and 7,30pm
Saturday 20, Sunday 21, Saturday 27, and Sunday 28 November
Tickets: £25 for adventuring family of 4 or £7 per individual adventurer - maximum 8 per group
Unfortunately the terrain is not suitable for wheelchairs or push chairs
​Event designed to respect covid guidelines and social distancing, but please wear your masks on arrival, use the sanitiser provided, and dress for the weather!
We will honour full refunds if there is torrential rain 
We will provide you with a hot beverage to take around the route with you to keep your insides toasty - please inform us of any dietary requirements.
We recommend sensible footwear as much of Narnia has been under snowfall for centuries and we cannot guarantee entirely flat pathways.
Please stay with your story guide throughout the journey as we cannot protect you from wolves and bears if you wander off!
Thank you for booking The Narnia Experience with us!