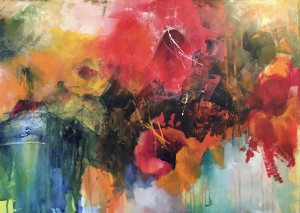 Patricia Farrar: 
'Someone coloured my world today!
Not sure it will be there tomorrow -
I hope it is..."
How beautiful, magnificent and endlessly mysterious is the natural world! My work raises awareness of what we have been given and hopefully engenders the commitment to care for it. I draw heavily on the sense of 'listening' in order to understand and encourage greater commitment.
Wednesday 31 March until further noticeThis is a virtul Exhibition
https://riverhousebarn.co.uk/patricia-farrar/