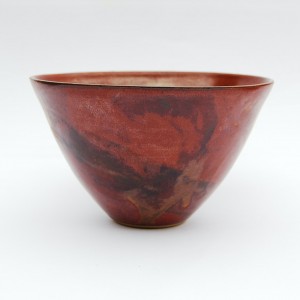 Wednesday May 12 to Sunday May 23
Opening times: 10am to 4pm 
Everything in ceramics is from the Earth. So it is not surprising that we find inspiration in nature and in the elements from which we draw our materials.
This exhibition is both a celebration of what we create with the basic elements of earth, fire, air and water - supplied by nature - and a recognition of the vital necessity of protecting nature for our own survival.
As part of the exhibition I wanted to reflect the universality of our human ability to turn base clay into necessary objects. The result is the installation 'From the Same Clay'.
During lockdown many found an outlet in creative activities, so I decided idea to issue an open invitation to local people to 'make a pot'. Everyone was provided with clay and invited to make a bowl. Bowls were the first ceramic objects to be made, the most useful, most versatile and most used throughout history.  The project is also a reminder of the essential equality of humans. All the work was fired and glazed in the same way and each is now a blank canvas for the maker to decorate with coloured enamels as they wish. We are all made from the same clay but we fashion ourselves, and are fashioned by our circumstances, into the individuals we become.
Colour comes from Light. Inspired by Matisse, the paintings and prints by Eugenie Ellor use colour with maximum impact, radiating joy and lifting the spirit.