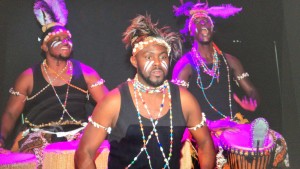 Bantu Arts has over 10 years' experience in performing arts, specializing in traditional African/Ugandan music and dance.
For this Shared Future Festival, they are providing a 40 minute Traditional African Drumming workshop, suitable for all ages and abilities.
The workshop will be held inside the Riverhouse Barn, with spaces limited to up to 15 people.
Sunday 4 July - 11:45am
Tickets 
- Free (donation on the door)
Covid precautions will be taken in-line with government guidelines.