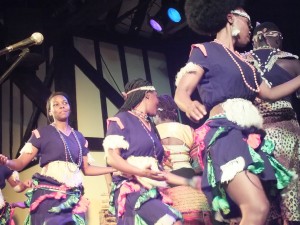 Bantu Arts has over 10 years' experience in performing arts, specializing in traditional African/Ugandan music and dance.
For this Shared Future Festival, they are providing a 40 minute Traditional African Dance workshop, suitable for all ages and abilities.
The workshop will be held outside, in the Riverhouse Barn courtyard, with spaces limited to up to 15 people.
Sunday 4 July - 2pm
Tickets 
- Free (donation on the door)
Covid precautions will be taken in-line with government guidelines.