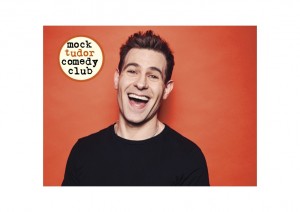 After three hugely successful BBC series as Lee Nelson, multiple sell-out tours and various court appearances following world-famous stunts on Theresa May, Sepp Blatter, Donald Trump, Kanye West and Britain's Got Talent, the award-winning comedian unleashes his funniest creation yet… himself! 
In this highly-anticipated 'debut' show, the award-winning, critically-acclaimed comedian takes us from his childhood growing up on the mean streets of Hampstead Village, to his adulthood as a failed doctor, inept parent and fairly rubbish Jew.
"Prodigious talent"  - The Times
"Satire so sharp you could slash a tyre with it"-  Daily Telegraph
"Get him out" - Donald Trump

Sunday 1 August - 7.30pm
Tickets £10
Please note: As per our COVID-19 policy, this performance will take place inside the Barn, with a half capacity audience.