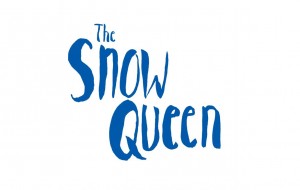 Apollo Theatre Company presents
The Snow Queen
by Hans Christian Andersen
When young Kai is snatched from his home by the beautiful yet cruel Snow Queen, his best friend, Gerda, sets out on an epic journey to rescue him.
Along the way, she encounters a series of strangers to whom she tells her tale. Charmed by Gerda's story and her innocence, each of them offers to help her on her quest. Can Gerda and her new friends reach the Snow Queen's palace in time to release Kai from his icy prison and melt his frozen heart?
Following their hugely popular production of
A Christmas Carol
, Apollo Theatre Company returns to Riverhouse with this brand-new adaptation of Hans Christian Andersen's magical story, just in time for Christmas.
Suitable for ages 3 - 103
Tickets: 
Child - £10
Child seated on carpet - £10 
Adult - £12
Disabled with carer/companion - £12 
Dates:Friday 17 December - 1.30pm, 4pm
Saturday 18 December - 11am*, 1.30pm, 4pm
*11am
is a relaxed and BSL interpreted performance
Sunday 19 December - 11am, 1.30pm, 4pm
Monday 20 December - 1.30pm, 4pmTuesday 21 December - 1.30pm, 4pm**
**4pm is a BSL interpreted performance
Wednesday 22 December -  1.30pm, 4pm
Thursday 23 December - 11am, 1.30pm, 4pmRelaxed performances
are adapted in a number of ways to reduce anxiety and create a supportive atmosphere. Relaxed performances can provide an opportunity for people with autism spectrum conditions, learning disabilities or other sensory and communication needs to access theatre in a relaxed environment.
A BSL performance
has an interpreter standing in a visible position, who will be interpreting the spoken and heard elements of a performance into British Sign Language.
Performance times are subject to change if necessary
In keeping with government guidelines, face coverings will be mandatory from Friday 10th December in our theatre, café, and other indoor spaces, and all our performances continue to have reduced capacity audiences.
We are working hard to continue to bring you the arts in all forms, and to keep our staff, volunteers, and guests safe whilst doing so.
Thank you for your cooperation!